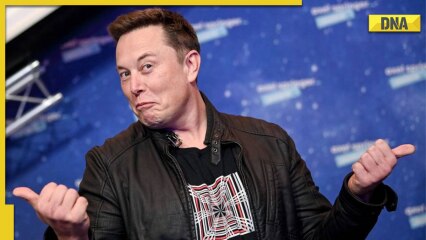 Elon Musk, the richest man in the world, is as popular for his ventures as he is for posting on social media platforms that he wants to buy. Amid the Twitter buyout scenario, the CEO of Tesla has launched a new line of perfumes called "Burnt Hair". Musk also changed his Twitter bio, which now reads "perfume salesman." Now, after announcing the "finest fragrance in the world," Elon Musk shared a hilarious tweet to promote his new business venture and also to secure the Twitter deal: "Please buy my perfume so I can buy Twitter," Musk wrote on Twitter.
The Burnt Hair bottle costs $100 (around Rs 8,300) and Musk has clarified that the bottle can also be purchased with cryptocurrency. The billionaire has confirmed that he sold over 10,000 bottles of the new perfume shortly after its launch.
Please buy my perfume so I can buy Twitter

— Elon Musk (@elonmusk) October 12, 2022
Elon Musk is attempting to buy microblogging platform Twitter in a whopping $44 billion deal. According to the entrepreneur's latest tweet, he has to sell more than 440 million bottles of Burnt Hair perfume to get money for the Twitter deal. Elon Musk recently revived the Twitter deal with intentions to pay the original $54.20 per share price to avoid the social media giant's lawsuit that may have forced him to pay. The Twitter buyout deal previously ended in a soup due to multiple breaches of the purchase agreement.
Musk's latest post is one of many hilarious tweets the billionaire shares to promote his business. Burnt Hair perfume was launched as part of The Boring Company. As a reminder, the company released a $500 flamethrower back in 2018. Musk raised around $10 million by selling the then-popular flamethrower. 50,000 Boring Company hats were also sold.